Exposome Research: Understanding and Addressing Policy Challenges
/
Leuven, Belgium or online
Join LongITools for the 2023 European Human Exposome Network (EHEN) event "Exposome Research: Understanding and Addressing Policy Challenges" on 1st June 2023 at 09:00-12:00 CEST.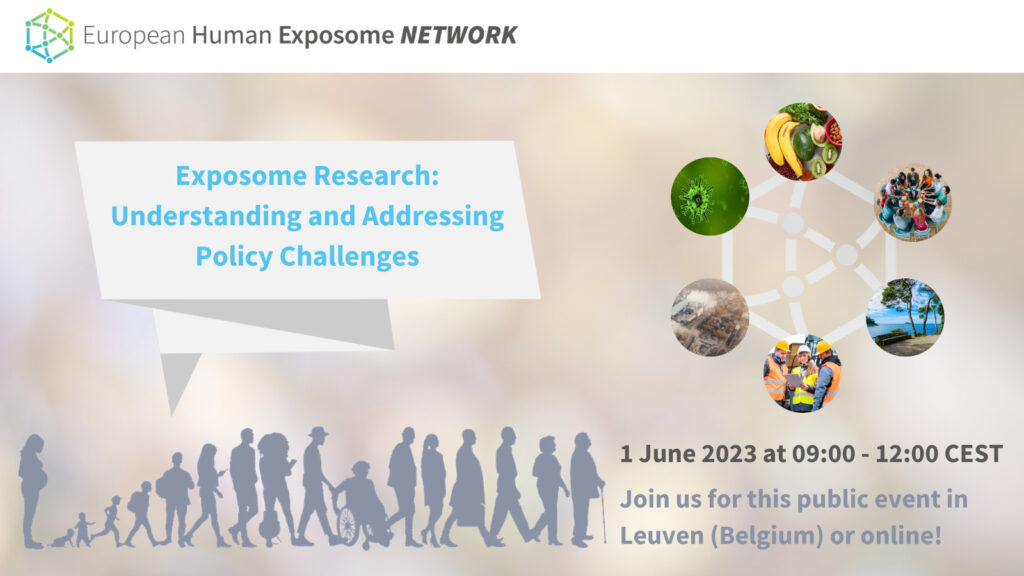 TheEuropean Human Exposome Network (EHEN)is the world's largest network of projects studying the impact of environmental exposure on human health. EHEN brings together nine EU-funded projects, including LongITools, to undertake research on the human exposome. The human exposome encompasses exposures to environmental factors throughout life, starting from conception and pregnancy. It refers to the totality of environmental exposures over a lifetime. Environmental exposures are diverse and interact with each other, and include pollution, chemicals, diet, urban, blue and green environments, infections, socioeconomic factors and lifestyle. All of these factors can impact our health and wellbeing.
As part of its annual meeting, this year EHEN is hosting an open event to facilitate the two-way exchange between policymakers, researchers and other stakeholders with an interest in the health effects of environmental exposures. This event includes presentations from European policymakers and EHEN researchers on topics such as tackling health at a global level and the Zero Pollution Action Plan. Attendees will have the opportunity to listen to, question, and network with other policymakers and multi-disciplinary researchers.
The full programme is available on the EHEN website.
Register by 26th May 2023 to join us in person in Leuven (Belgium) or online!
Who should attend: Policymakers, NGOs, citizens, patient representatives, researchers.
To ensure we maximise the success of this event, we would also like you to complete our short survey for policymakers to enable us to understand more about your policy challenges and how EHEN can help.