Why a policymaker should be interested in research
By Dr Rupert Suckling, LongITools External Advisory Board Member
I'm the Public Health Director for Doncaster Council in the UK and a Board member for the UK Association of Directors of Public Health. Along with my team, I'm responsible for improving the health of my local population and for the provision of local public health services. My current role includes leading the delivery of the 'Doncaster Health and Wellbeing Strategy', reducing health inequalities, joining up approaches to improve mental health and reduce worklessness, contributing to the 'Getting Doncaster Moving' partnership as an Advisory Board Member, as well as establishing Doncaster as a 'Research City'.
There are several reasons why it is important for policymakers like me to get involved in health research. From a professional perspective it is very rewarding, but it also means that you are more up to date on the latest thinking. I get involved because local people don't get enough attention – part of my job is to bring research to Doncaster and have it focus on the problems experienced locally. To do that effectively, I need an understanding of how research projects happen, how they come to life and get funded, and how the outputs get translated into actions or policy. That's why I participate in two European funded research projects, as an External Advisory Board member.
Six reasons to get involved in research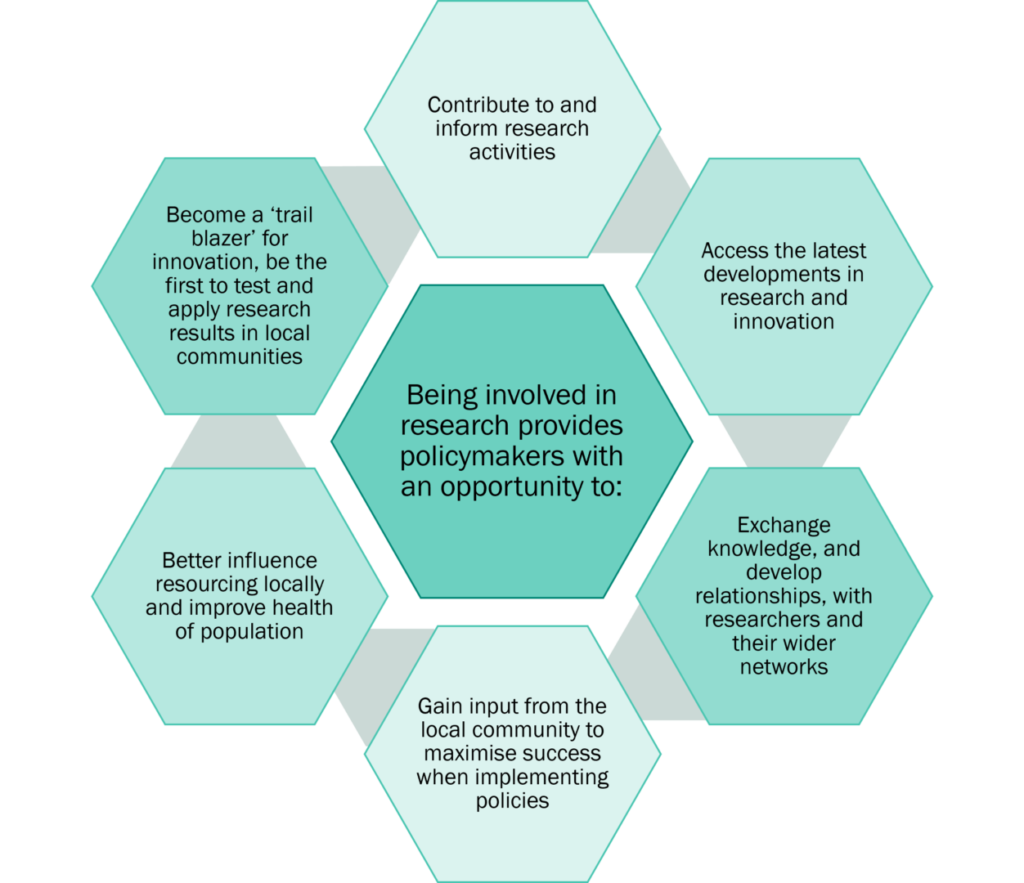 Listen to me talking about why it is important for me and my community to be involved in research.