Navigating the Urban Exposome for Policy Solutions
Our latest policy forum, held on 28th September 2023 and focused on urban health, brought together a variety of stakeholders to discuss topics such as urban planning, healthy cities, and quality of life, as well as the latest exposome research in this area.
Professor Sylvain Sebert, our Project Coordinator, introduced the LongITools project along with the European Human Exposome Network, of which LongITools is part. He explained the urban exposome concept, emphasising its essential role in urban health research.
Dr Miriam Weber talked about her various roles working at the interface of science and policy, including representing Utrecht as part of the WHO Healthy Cities Network and in the EQUAL-LIFE project, also part of EHEN. She emphasised the importance of addressing challenges and maintaining a holistic policy approach, advocating for engaging stakeholders and forming international partnerships, while providing practical examples from Utrecht.
Dr Wen Lun, a LongITools researcher from Inserm, presented her latest research findings, which focused on understanding prenatal exposures to air pollution, green spaces, vegetation, and the built environment in the cities of Poitiers and Nancy in France.
Dr Jules Kerchoffs, a researcher in the LongITools and EXPANSE projects from Utrecht University, explained the air pollution data being gathered using mobile monitoring equipment across various cities in Europe, including Amsterdam and Copenhagen, and how this data can help introduce small changes to make city streets healthier.
Lastly, Johannes Helama, a Project Manager at the Oulu Business Centre in Oulu, explained how he is working with local businesses and citizens to help plan future city design.
Key takeaways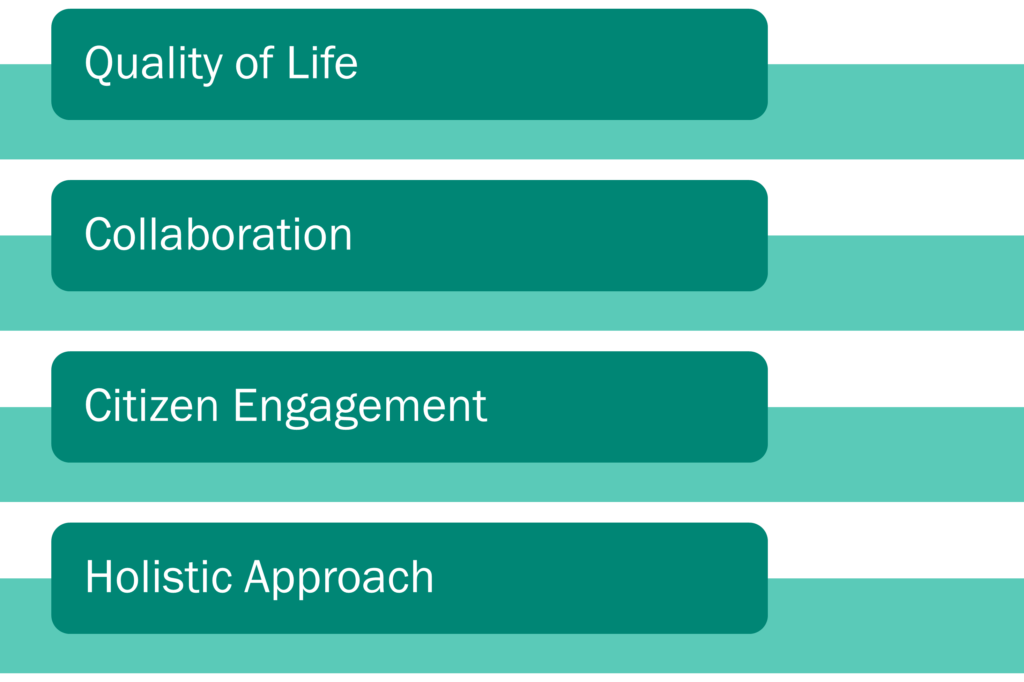 A consistent theme throughout the presentations and discussion was the importance of collaboration and inclusivity. Healthy cities cannot be created in silos and stakeholders must work together to enable 'health equity in all policies' and successful, joined-up city planning. Listening to the perspectives of every stakeholder, and particularly citizens is crucial.
In the city of Oulu, Finland, for example, they see the importance of using soft data to gain a deeper understanding of their citizens everyday lives. In other words, listening to the stories and the narrative about why their city is a great place to live rather than asking citizens what they want. This approach allows them to talk less about the standards of living and put more emphasis on 'quality of life', as well as creating more political pressure to take these views more seriously.
Everyone agreed that there is still much to be done, with crucial work to do in reaching and engaging the silent majority of citizens. Moving forward, it is clear that future policies must be carefully crafted, ensuring interventions guarantee healthy urban living for all citizens.
A recording of the event is below.
Future LongITools events
The LongITools policy forums are run every six months, and the next event will be held on 20th  March 2024. Please contact us to register your interest for this or future events.